ETTI PALITZ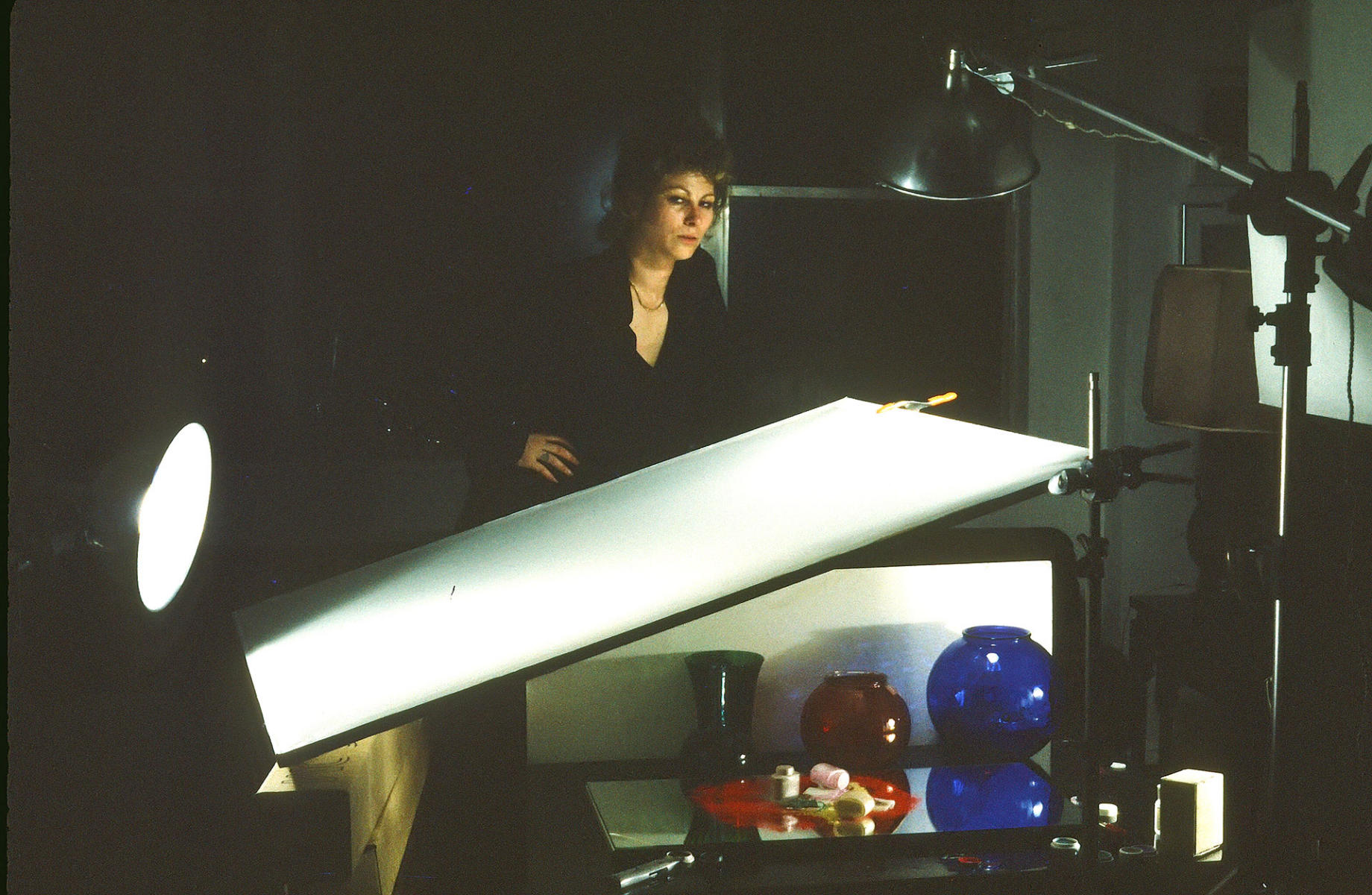 I have been a fine art and commercial photographer based in New York City since 1983. My passion about light and glass drove me to invent a method of projecting light through colored glass vases to create luminous and captivating images.
My career took another turn when I enrolled at International Center of Photography to study professional, technical, and creative instruction by internationally recognized photographers. Soon after, Kodak chose my work as an example of excellence for the use of color, at a symposium on color photography held at the Fashion Institute of Technology.
My first solo show was "Romance, Daniella: A Doll's Story" an autobiographical photographic essay. My work has also been exhibited in group shows with Professional Women Photographers of New York and at the Westwood Gallery in Soho. Partial client list includes Bloomingdales, Diane von Furstenberg, Lalique, Baccarat and Gardner & Barr Venetian glass.
I am a member of Professional Women Photographers, New York City
__________________________________

"She is an excellent painter who holds a camera instead of a brush.
Only a handful of photographers achieve such a complex and unique vision."
- Owner, Monique Goldstrum Gallery, NYC
(Etti Palitz 'Shoot Me' Exhibit)


"Etti Palitz can easily be described as more than a photographer.
Whereas other photographers document the reality around them,
Palitz colors and changes reality before she documents it through her professional lenses."
- Avi Azolai
Yedioth Ahronot
"She uses photography as a writing and imaging tool to express her life experiences. . .
Etti's sense of discovery extends from the childlike view of the world, to that of a fully conscious cosmopolitan woman."
- Robert Blake, Chair General Studies Program
International Center of Photography
"Even though she has established her reputation as a glass photo-artist and these photographs are enhancing the covers of magazines. . . Etti has mobilized her camera in other domains. In her first solo show entitled 'Daniella, A Doll's Story'. . . she employes the allegorical use of dolls: shattering the old myth of Prince Charming and gives a new definition to relationships between men and women in the reality of the new millennium. Yes, this kind of social statement defines Etti's artistic journey and as always through the lens."

- Miya Or
Bait Vanoy House & Beauty Magazine